CASE STUDY
What did you do before joining Sport4Kids?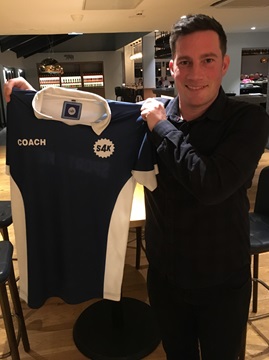 I have had various commercial roles in my early career before acquiring an ActivKids franchise over 10 years ago. I am a big fan of the franchising model; however, some are limited in their ability to scale. ActivKids gave me the opportunity to work in the schools with storytelling and natural movement programs that inspired children to love exercise and keeping healthy. It allowed me to grow my business in the school environment. 
I decided to invest in the S4K Network Partner opportunity as it gives me much more scope to grow with a much bigger territory and set of products to go to market.  I have a lot of education and coaching experience and understand this environment very well. However, I needed the business infrastructure, product, training and marketing to meet the increasing demand from the schools with the new increase in budgets. Sport4Kids are on a another level in these areas compared to other franchise models out there.
S4K gives me several other service lines to go to market with, such as S4K Football, S4K Rugby and S4K Dance. Adding the Cricket, Tennis and Golf to the weekend skills classes provides another scale of operation for me to build my business. There is also an excellent S4K Camp service line, which is a big revenue earner when the schools are closed. The help in recruiting, developing and training coaches was another big factor for me.
What do you feel is the power of franchising?
Having run my own franchise in this space, I know how important it has been to build my own business. The key consideration for me is to think longer term, as each franchise model is different and you need to choose one that is future proofed. 
The S4K Network Opportunity follows some of the classic benefits of the franchising model. However, it is more comprehensive than other service industry franchise propositions. It is a quality brand and has a number of the business processes in place. These include a more professional website and Facebook presence, market leading SEO, cutting edge R&D to be ahead of the market, multiple products and services, comprehensive training and an excellent booking and billing system. The online training via The S4K University and closed loop quality management tools ensure the S4K experience is delivered consistently at the highest quality across the network.  It is like nothing I have seen before. These are just some of the things in place to help a Network Partner grow their business. 
Why the children's sport and education sector, and why an S4K Network Partner?
I have had a passion for developing children in sport and education for a number of years. It is also something I enjoy doing.
Becoming an S4K Network Partner for me was a no brainer. In addition to the business infrastructure and excellent products, it is the business model which will allow me to grow and get to another level.
Whilst I enjoy the coaching side, the S4K Network Partner opportunity will allow me to come off the tools and focus on growing the business. It is a management franchise model, not a coaching franchise model. That is a big difference.
How was it in the beginning?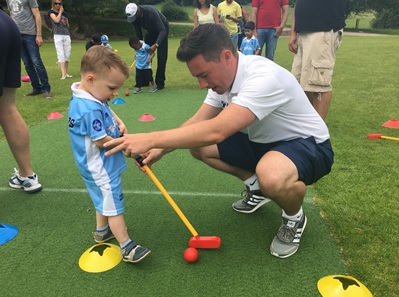 As I already have a significant business in place in the schools, it was the S4K Core Team's support in providing and seeding coaches that has allowed me to come off the tools to develop the marketing and sales side of the business. There is so much opportunity and I just didn't have the bandwidth to address it without the on the ground help form the S4K Leadership Team.
We started with adding and backfilling my current coaching team with experienced S4K coaches and embarked on a recruitment program. Whereas in the past I was only able to make nice noises when schools asked for additional support, I can now pro-actively sell the new products and services into my core schools. The transition with the quality of the School Pupil Pathway was smooth as the schools who had a high regard for my service delivery could see the level of quality and transparency of the S4K programs. The S4K school brochure, marketing and presentation materials as well as the Head Teacher reference videos were very powerful.
Opening up weekend venues for football and rugby was followed by a Summer Camp along with plans to introduce Golf, Cricket and Tennis in the summer months. All in all it was a relief not being on my own and having the tools and armoury to address the increasing demand in the schools.
What is your typical day like?
I have a young family, so while my wife goes out and does a breakfast club in one of our schools I get to look after the kids, get them up, washed, fed and off to school and nursery.  It is Dad time! It is one of the beauties of this business that it is flexible and there is no reason to miss out on your children's development because you are stuck on a train commuting into London and not even seeing them before they go to bed. 
After the children's morning routine, I then have some coaching hours, which though are reducing I like to keep my hand in. There are usually some school meetings or visits wrapped around some operational administration and juggling coaches. I leave the administration, marketing and other office things to a couple of set slots in the week. Currently that is Monday, Wednesday and Friday mornings.
It is varied, but it keeps you on your toes and fresh. There is no getting bored and you are always in contact with people whether face to face or over the phone. It is a very sociable business as it depends very much on making and building relationships with schools, nurseries and coaches.
How is business in the current economic climate?
With the new school Sports Premium there is more demand than I can cope with. We are fixing that with adding new S4K Core Team coaches and building our coaching squad. We are also making use of the market leading Pupil Pathway, which is going down well.
Generally, we are finding that parents are spending on their children and there is growing demand for sports and activity-based services. The childcare market is also buoyant with increased trend for working parents at Breakfast Clubs and nurseries seeing growth in demand. Children's sport, education and entertainment seems recession proof and the tight economic conditions have not been a limiting factor in that respect. 
What advice would you have for others considering an S4K Network Partner in this sector?
Take your time and consider how managing an S4K Territory would fit into your lifestyle. My family are very important to me and although you think about your business most of the time it does fit around the family. You need to make sure it at least fits but even better is to think about how it could improve your family lifestyle to give you more time and more flexible time.
I would say do your normal research and consideration, but once you have made your decision I would make the most of the support the S4K Leadership Team can give you. Work off and make the best use of their experience and listen to their advice. Little things, like where you first venues are and a careful consideration of your Hub Strategy, so you are not wasting too much time travelling.  I have extensive schools experience but nothing I have seen, experienced or done myself is the level of quality that S4K brings as part of their school engagement and school partnering program. The beauty is it can scale, so I would advise you to take advantage of that and follow it to the letter.
I have had other franchise model experience and have also built relationships with my local competition and, although I am biased of course, I have found that there is nothing out there as strong as the Sport4Kids programs and business infrastructure. I would say join the S4K family and help your own family discover a more flexible lifestyle, just like I did.
How do you see the future of your business?
I am very keen to grow quickly from a strong foundation and then put a strong and deep coaching and management team in place so that I can have even more flexibility to spend more time with my wife and children. Getting on the golf course too. I am also taking up the role of Head of Service Line for S4K Golf and I am looking forward to doing that too. The S4K brand is blossoming and the quality of Network Partners that are coming on board, I am sure, it will be in no time, that Sport4Kids will be the dominating brand in children's sports and education. Very exciting times!