CASE STUDY
What did you do before becoming a Network Partner?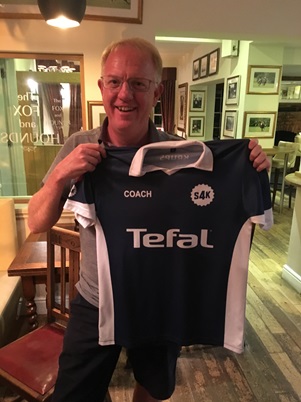 Very much a corporate career in media, retail and automotive with board positions in the likes of the Observer and Guardian newspapers, Tesco's dunnhumby and Autotrader. I also looked after my son's football and cricket teams and was (still am!) an avid taxi driver for both my daughter and son to their respective training and matches. I have also helped in schools with teams, PE and trips to  make sure the kids got a sporting opportunity. 
What prompted you to investigate franchising?
I wasn't actually looking into franchising as such, but came across the S4K Network Partner opportunity by chance looking for my next position. The opportunity was too good to let it pass by and fits so well with my passion for children's sport and my need to do something different and away from corporate life. My wife Juliet works in schools and we can now have a more flexible lifestyle whilst concentrating on bringing up our children, spending more time with them and building a strong business at the same time. I had always wanted to start up my own business and did some consulting work in line with my digital background but this is so much more tangible and has a strong future. 
Why the children's sport and education sector, and why an S4K Network Partner?
Well, along with our family all having great passion for sport and children's education, it was actually the size of the market and how under-served it is, that attracted me. There is so much to do and contribute in this area and it is in desperate need of innovation and an improvement in standards. I wanted to be part of that. 
Once my interest was ignited by speaking to the S4K Leadership Team, I looked at alternative franchise models out there and found that Sport4Kids was head and shoulders above anything out there.
From a business perspective, the S4K model allows me to manage, lead and build a business, rather than work in it as a coach. The business model has so many revenue streams and gives me the opportunity to build a growth business in the short, medium and longer terms. I think we are now up to fourteen Service Lines and this will continue to grow. Of course, the business systems underneath the bonnet at S4K just makes it easy to do business. The training, the culture and the passion for continuous improvement gives me great faith in building a large and successful business in my territory. My plan is to become a multi-territory Network Partner and even involve my brother at some stage.
How was it in the beginning?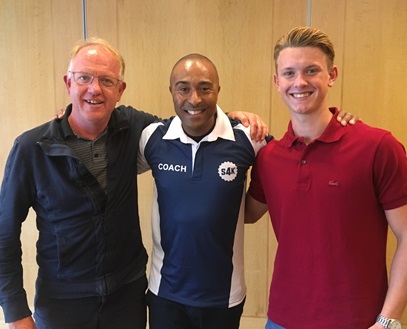 The support we received from the S4K Leadership Team has been excellent - we even secured a new school contract during my Due Diligence period!  You could not have wished for a better start! 
The S4K Two Year Support Program is far more comprehensive than anything else out there. In the first few months, the S4K Core team basically ran the business with me running shotgun. They call this the "Shadowing Period" and with such a big business model and depth of processes to understand, it is very much needed. Getting the comprehensive support on the ground was a revelation. In fact as soon as I signed the contract I took the family away for their Summer break and the S4K team got on with launching my business in my territory. This is very unusual and it is the sign of the commitment of S4K to maintain standards that they go beyond the norm.  
The S4K Core team find and set up the first venues and they do the recruitment, on-boarding and training of the coaches. The fact that Sport4Kids invest so much time, effort and resources on training is a big asset for a Network Partner.
Although it is early days, we have made a good start and we are ahead of the standard figures for a territory. We are building a strong coaching team and I am now looking to open more venues and introduce more of the service lines into my territory.
What is your typical day like?
Every day is different at Sport4Kids. One day may involve business planning and preparing new venues and service lines, sending out marketing campaigns and then another may be connecting and managing the school relationships, then another could be attending recruitment fairs and the like. Weekend venue days involves making sure all coaches are set up properly and then engaging with parents and playing the role of an S4K Brand Ambassador.
How is business in the current economic climate?
Parents are ever aware of the need to create a healthy and active start to their children's lives. They are also increasingly looking for higher quality experiences for them and their children, so the market is buoyant. With the "Sugar Tax" legislation, there is a doubling of the school premium for PE and wrap around care, so despite a challenging economic environment we find ourselves in a growth market. With multi-service lines we are able to be flexible and offer parents and children different things to match their interests and needs.
What advice would you have for others considering an S4K Network Partner in this sector?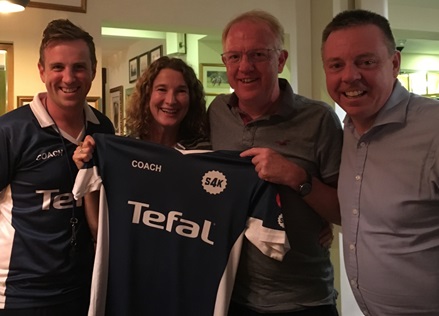 Just do it – seriously take a look at the competition and then dig deeper. Meet with the S4K Leadership Team, visit the venues, take a look at the depth of training, meet some Network Partners and coaches. Take time to understand the different aspects of the business model and ask yourself,  "where will this brand be in 5 or 10 years?". Go into the Due Diligence process and review the Network Partner Licence with a good solicitor, get the buy in from your family and prepare a detailed launch plan, then go for it. I would thoroughly recommend it.
How do you see the future of your business?
Sport4Kids is on a mission to revolutionize children's sport and I see myself as being very much part of that. I intend to grow a large business using each of the service lines. Investment in coaches is my main focus right now, as well as getting out there and helping children, parents, schools and nurseries.  In the longer term I want to secure more territories in the Sport4Kids Network and involve my family in running the business. It is all about building a legacy for myself, my family and the community of children and partners out there.