CASE STUDY
What did you do before becoming a Network Partner?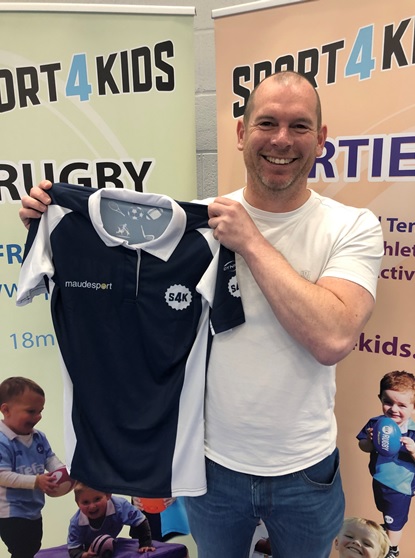 Well, I trained as an accountant and was lucky at young age to be given a partnership in a mid-sized accounting firm and developed a career in financing and capital services. I have also built a range of my own companies and consider myself something of an entrepreneur in my own right but will partner to take other new opportunities in a range of industries. I now combine entrepreneurial pursuits in international and sports markets underpinned by my own Accounting Services business.  I am always looking for new opportunities. 
What prompted you to investigate franchising?
I came across Sport4Kids via a recommendation from a partner company several years ago. I have been running the Sport4Kids accounts and providing administration services to S4K for over five years now and have watched the business thrive from an early beginning and it has gone from strength to strength. It has always been an exciting business to be associated with, always ground breaking and has enormous potential. So, I wanted to be part of it, a little bit of FOMO kicking in when my local territory was sold. I have taken three territories, so I am looking to build a fair sized business.
Seeing the success of the current franchisees and the speed at which growth is going and territories being sold, I had to get in early to avoid being locked out! I have a small family and very connected to children's sports and have seen other children's sports formats first hand. From my own experience I have seen other less appealing offerings and franchise models, and they have nothing compared to the S4K business model which has so much more opportunity and growth built-in.
When starting or reviewing a business opportunity the speed to scale is important for me. The S4K franchise model provides the foundation to build a business without having to start from scratch. I have number of business interests but this one will provide a lower risk, quicker launch approach compared say to starting something from scratch, with everything to do yourself. I have good contacts in the sports space and some of my portfolio covers the sports and entertainment industry. S4K is a real good fit for me.
The other key thing is that S4K is very much an investment, growth and business build model. It allows me to work with a business partner that is more hands on and operational, whilst I take care of my other business interests. This means I can take somewhat of a back seat and provide leadership and business management whilst not being involved working in the business on a daily basis. I love my sort and will take the opportunity to take my coaching badges as well, so I can get hands on if there is a need to deputize any of the caching team.
Why the children's sport and education sector?
Well, I have played sport all my life and have other business interests in the sports entertainment space so feel very comfortable with this market sector. I also have two small children and can see the scale of the opportunity myself. There are always going to be parents wanting a great service and support for their children's development.
The dialogue we see every day in the media surrounding obesity, mental health and healthy life styles is getting bigger and bigger. Schools and nurseries are having to respond to parents needs in this space and that is only going to increase. There is a lack of skills in sports in schools and a professional approach to sports education is greatly needed.
The children's sports and education sector to me it is a recession proof market segment and even a Brexit proof industry!
Why a S4K Network Partner?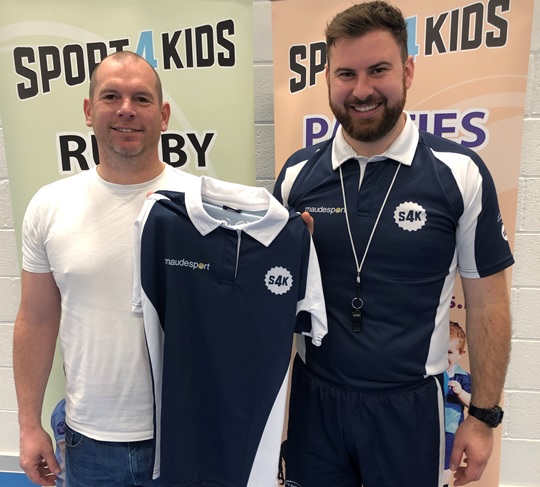 Well, again, apart from seeing the business success first hand, it is the ability to buy into a franchise model where I can put a management team in place and concentrate on the growth and leadership of the business.
I have a General Manager in place and have offered a stake in the business and therefore working in partnership is the way to go with this investment. This is a long-term growth opportunity and to secure the longevity and commitment of the team, it is best to make sure they take a stake in the success of the business. I have partnered with Adam Toms, who has a great track record in this space.
The Network Partner side of things means that we have done a deal to take three territories which gives us the ability to build a growth business over the longer term. Our aim is to build our territory into a multi-million-pound business, not a small local coaching business.
With my business contacts in the UK and abroad I can see lots of synergies with my other business interests. I can also see working with the S4K Leadership to bring on additional service lines and take a wider number of opportunities in the sports space.
Overall, having seen the business grow at close quarters it is the innovation, products and services as well as a strong brand that has driven success so far. This was a big attraction and a driving factor in my decision to get involved in a more tangible way. Knowing the leadership team and the quality of infrastructure, support and follow through also gives me confidence in my investment and the long-term success of our territory and the network.
How was it in the beginning?
Even though I am very close to the Sport4Kids business anyway, I was treated no differently to all the other Network Partners and on-boarding support, training and launch set up has been very smooth. S4K now has a well drilled two year on-boarding and support program for Network Partners.
With Adam Toms, my business partner and General Manager for the territory, taking all the operational and execution side of things I was able to focus on the financial and commercial aspects of the business. We secured nurseries and really good venues in the due diligence and launch planning phase, so we kicked off with some immediate business.
The training and launch planning was excellent and although I am extremely busy with a large small family and many other business commitments, I have been able to balance all of that quite nicely. Of course helped by Adam my business partner and the S4K Leadership Team.
What is your typical day like?
As the S4K model is all about investment, growth and management it allows me to focus on my other business interests and my main core business of accounting and consulting services.
My role is to lead the business from a commercial and financial perspective, so I don't have much to do with the day to day aspects. I meet with my General Manager once or twice per week and have a daily conversation with him but he takes care of all the operational matters.
This means that I have been able to look at other business connections and have even secured some sponsorship for our territory. This is with a business that sees value in associating themselves with children's sport and education, which is a great cause and allows them to put something back into the community. That is an area I would like to do a lot more of both for my territories, but also the overall S4K Network. There is a great opportunity to partner with large corporate players that see great value in associating themselves with the children's sports and family markets.
How is business in the current economic climate?
As I said this market sector has a lot of resilience and is in practical terms inert to the turbulence in the economic climate. Whether it is Brexit or other financial and economic downturns, parental spend on their children remains strong.
As we know, there is increasing focus on children's health and fitness at a national level, so the spending on schools and in particular around sports education and well-being is experiencing an upward trend. The Sports Premium and the sugar tax are examples of this as is the push for reductions in tax associated with children's sports and services is likely to increase this trend. There has been a lot of lobbying and pressure for the government to go in this direction and all the pressures on the NHS and the move to preventative strategies then there will be buoyancy in the long-term market trends. There is zero tax ratings for things like children's clothes, so why not extend this to other children related activity and services?
We have also seen the growth of the nursery sector over the past 10 years and with government support for working parents being something that both major parties are competing on, then there is likely to be a continued trend in that part of the market for increasing support for working parents. Mechanisms such as child vouchers also underpin the propensity for parent to spend on their children. In my accountancy side of my work I see a lot of tax trends all pointing in the right direction, so feel this is a very good market to invest in.
What advice would you have for others considering an S4K Network Partner in this sector?
I have watched the S4K Network grow from strength to strength and we are seeing a take-off phase right now. This is a very strong market to get involved with and the S4K brand is going to dominate this sector in the years to come.
I saw my local territory sold off and developed an acute sense of FOMO "Fear of Missing Out." If you are interested in an investment in this space or want to escape from corporate life and the prospect of a sporting flexible lifestyle in a robust market, then I would recommend that you move quickly. Do you research and due diligence and then make your decision. It is a good investment in itself, with the added bonus of being in a fun sports environment and the ability to give something back to the community.
This is going to be one of the great success stories in this space, so I would just say just jump on board!
How do you see the future of your business?
Quite simply we see this as a long-term business opportunity. We have acquired three territories and are looking to develop a large multi-million business and make a big difference in the market. To make a difference for children, parents, schools and nurseries.
We want to be aggressive and with 15 service lines available to build our business on we want to secure significant market share in the community.
We see big opportunities with corporate sponsorship as we build our footprint as well as looking at some international opportunities as well. Both Adam and I are excited at the opportunity for extending football and developing our elite sports development programs.