CASE STUDY
What did you do before becoming a Network Partner?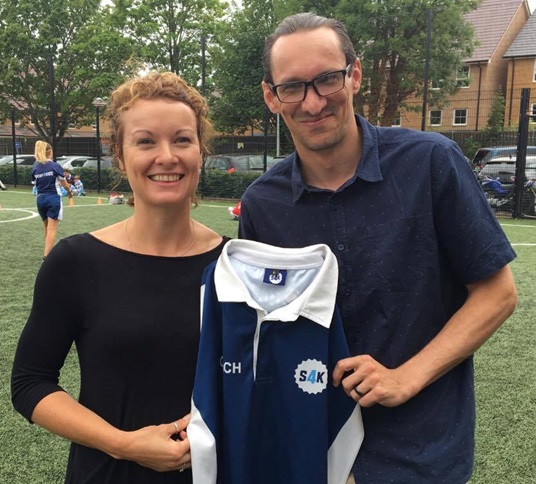 I have had a career in training, but I like to call myself a learning and development professional with a background in the music Industry having been a sound engineer, a touring rock hopeful and a session player. I continue to be involved in music and entertainment as a tribute band artist and have three tribute rock acts that tour from time to time. I am a passionate sports person and do a lot of running to keep fit and having represented Hampshire County in athletics, rugby, cricket and basketball, I am really at home with Sport4Kids. Jodie is my other half and we run Hampshire, Portsmouth and Chichester territories.
What prompted you to investigate franchising?
We did not decide first to look for a franchise before coming across Sport4Kids, it was actually the other way round. Jodie discovered S4K through working for S4K in a part time basis and we got hooked on the S4K Network Partner proposition and of course the products and culture of S4K.
Once we were interested we had to do our homework and I spent quite some time reviewing this market sector and the other franchise propositions out there. None come close to the s4K Network Partner opportunity. The business model with now 14 Service Lines, and counting, enables to reach every segment of the market. 
Having a business format developed to a very nature level reduces risk and accelerates our growth and chances of success. Quite a lot of franchise models in this space we looked at were more like job franchises that you had to work in the business coaching to make a living. This one focuses on building a growth business that creates wealth through multiple income streams.
This is not just a single sport from toddler to five years franchise format, it is not just a schools format or a single sport proposition. We are able to be open seven days per week, we are not seasonal and can go through summer and winter downtimes keeping continuity of income and earning 364 days per year. This is important as it gives us the opportunity to build a team and to invest in them and give them all year-round income. It helps us build a team that can handle the administration, managing the operation and taking care of marketing and customer service. This is essential for growth.
Why the children's sport and education sector, and why an S4K Network Partner?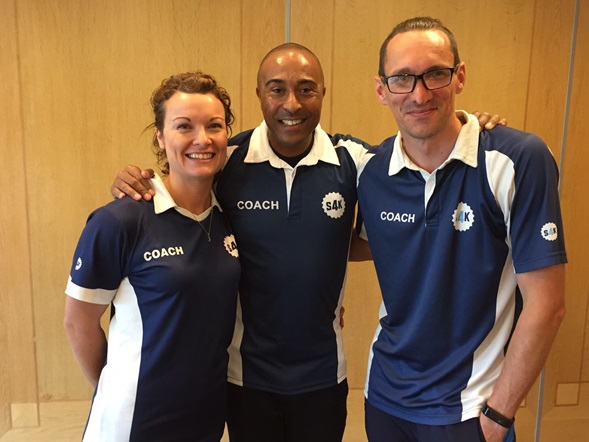 With my training background and passion for sport this sector is very attractive. It is also a market that is still in its infancy and has a whole lot of maturing ahead of it. It is poorly served and remains fragmented. It is ideal for a high-quality brand to consolidate the market.
It is a market that is future proofed with disposable incomes growing over the longer term, parents will continue to have children and invest in their offspring. The government has increased the School Sports premium with funded by increased tax on sugar drinks and there is an increased trend towards childcare that has seen Nurseries grow over the past ten years. It all points to a very solid growth market. 
How was it in the beginning?
The Two-Year Support Program starts with the S4K Core Team on the ground launching and helping acquire the first coaches and venues. As the model is large, there is a lot of learning and knowledge transfer to do and the concept of the two years support really does help to feel safe and secure in the development of our business. 
It was a pleasant surprise that we have had to spend less than the recommended level of launch, overheads and marketing costs and have benefitted from strong market presence of the brand.
We have done well and have opened both S4K Rugby and S4K Football programs at our weekend skills classes. We were able to open 6 new venues and build a strong initial coaching team. We recognised this was risky as it did stretch our initial coaching squad, but it has worked well. As a learning and development professional I was very impressed with the online training combined with the on the ground shadowing and learning. This has helped with getting the coaches up to speed and the required quality.
The business planning process has helped us focus on the key growth levers which are for us the coaches, venues and marketing. There is a clear path to growing our S4K business. Although the standard figures show that three to six months would be required to open new venues and ramp up the marketing we have found it to be a lot shorter lead time. We have opened up with just four to six weeks of marketing for each venue. 
We have had a lot of success with Facebook and referral sites for traffic and the powerful SEO that is in pace we have enjoyed a lot of free organic traffic. Our latest venue openings have opened up with double the normal opening figures. Both Portsmouth and Basingstoke went through past breakeven and into contributing profit within the first month. All in all it has been a very successful start to our business and we look forward to continued success and growth. 
What is your typical day like?
I look after our marketing and training as well as turn a hand to coaching at the venues, schools and nurseries. I enjoy both, but it is the building of the business that is important.
I have spent a lot of time on honing our Facebook content and boosting venue page traffic through Pay Per Click advertising. There are some planning and administration activities, recruitment and of course training of the coaches to do. We use the monthly lesson plans that come through from the S4K Core Team and I like to get to know every detail of the phrase perfect scripts so I can pass on and give some delivery tips to our coaches. 
The variety is good with a mix of office-based tasks and then getting out and about either delivering classes or building relationships with schools, nurseries and venues. Over time the plan is to take more of a leadership than coaching role, but in the meantime it is good to be both at the coal face, learning what coaches have to face, and leading the charge and building the business.
How is business in the current economic climate?
The market is strong for us as parents do prioritize spend on their children and are willing to pay for a good quality service. Whether that is the weekend skills classes, parties or holiday camps parents are always looking for something new and see it as an investment in their kids development and well-being. 
There are a lot of market trends out there from say Government spend increasing to the media constantly talking about obesity, healthy lifestyles and parental awareness that the medium and long-term market conditions do look good.  With schools and nurseries increasingly looking to compete to attract parents and children there is also good demand for top end sports education support. 
What advice would you have for others considering an S4K Network Partner in this sector?
I would recommend doing what I did, and it was an eye opener. I would advise looking at the competition and look under the bonnet at their business models and product and then compare that to Sport4Kids. This will tell you if you want to be a bag carrying local coach with limited product or you want to be part of a management franchise proposition where you can build a significantly large business. 
I would ask to be taken through the business planning process and The S4K University.  After all your business will need to be a coach recruitment and training operation, so make sure you feel comfortable with that. 
Think of where you want to be in five to ten years, take the longer-term view. This is why we bought into three territories, which individually, are significantly bigger than competitor models.
There is nothing like Sport4Kids out there, it is fantastic and from our own experience I would simply say come on "Join The Revolution!"
How do you see the future of your business?
The obvious focus for us is growth and to continue building across our three territories. We will also add more Service Lines into our mix and build relationships with the nurseries and schools surrounding our Venues. The key is the coaching squad and we will continue to grow this in terms of numbers and depth of quality. We are also determined to enjoy the ride as the S4K brand sweeps the nation.