CASE STUDY
What did you do before Joining Sport4Kids?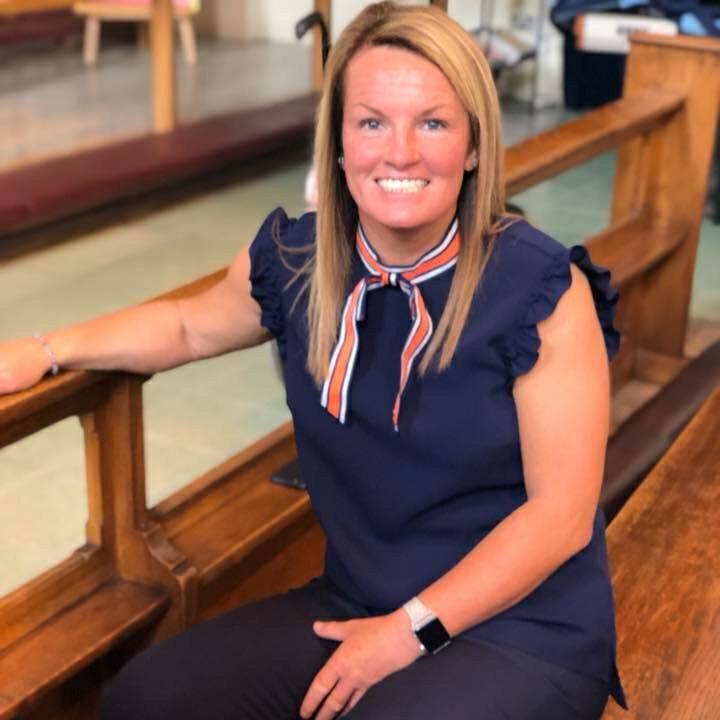 I have been in professional sport and children's sports development, physical education and the sports coaching market all my life. With a strong sports background, I have competed at the highest levels with Tranmere Rovers and the England Ladies football team. I have also run my own business in the beauty and holistic remedies market. 
I have a lot of school and coaching experience and had various roles in the delivery, leadership and management of children's sports and education programs. So, joining the S4K Partner Network and becoming the Principle of the Warrington Cheshire territory was a natural move for me. 
What do you feel is the power of Franchising?
Having run my own service business in another sector, I know how difficult it is to be successful when you are on your own and do not have the cover and support of a strong brand and business infrastructure. Franchising has given a lot of people a route to owning and building their own business.
The S4K Partner Network is different from a normal franchise in the children's sports sector. Many of the other sports coaching models need you to work in the business whereas the S4K model is focused on growth and is a management franchise model. It is for business builders not a coach wanting a badge on their track suit.
The S4K model has much greater scope, we have cutting edge products and multi service lines so we can meet the various needs, of parents, children, nurseries and schools. Having all the lesson plans codified increases the levels of quality and consistent experience for children and parents. The coach development pathway and online training is just one of the many examples of the support and infrastructure that make the franchising model a strong and positive one for anyone wanting to leave their old career behind and launch their own business. 
Why the children's sport and education sector, and why an S4K Network Partner?
I am biased as I have lived my whole life in the children's sport and education. I have a huge passion for children's sport and I am committed to developing children through their experience in sport. 
In my career to date progression and monitoring of performance and improvement for children in sport has been something I have always championed. Having a comprehensive curriculum and progression monitoring as an integral of "The S4K Way" and across the range of Sport4Kids products and services is a big attraction for me – it is top quality and ground breaking for children's sport. 
How was it in the beginning?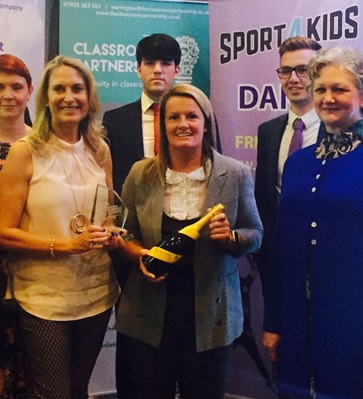 The training and support is second to none and our initial experience was the recruitment of our kick off coaching squad. We put out a few adverts, got thirty responses within a week, conducted telephone interviews and down selected ten for interview. The talent in Warrington was strong and we hired nine straight away. We travelled to the core S4K territory for training and then we launched our first venue within four weeks. The S4K core Team led the way and the new Warrington coaching team shadowed and were put through a sixteen-week training program. We have never looked back.
We started with the weekend venues and the local nurseries followed by some schools and by the end of the first year we had a full weekly schedule in place. The brand is making waves in Cheshire and we have had great exposure in the local media.
There is a lot to learn as there is incredible depth in the S4K product range and the business infrastructure and processes. However the on line S4K University has been a god send as well as the on the ground support. During the Two Year Support Program the administration teams have been superb with managing the large customer interest. We have gradually taken over most of this over time to keep the local feel strong.
What is your typical day like?
Busy, fun and varied, and I love it! Every day is different. I don't think I could work in another industry. Of course, there is the administration and operations to deal with on a daily basis but the most pleasurable is working with the schools, nurseries children and parents. I enjoy the communication side of things and have built up quite a rapport with local councils and media as well as the venues and schools.
Quite a bit of my time is working with the coaches in their training, mentoring and supporting them along their development pathway. We have a weekly meeting in the evening and have quite a team spirit going on. At the weekends it is visiting the venues and making sure the quality of delivery is kept up and doing a spot of Maitre'D with parents.
In the week between school and nursery visits to current customers and building rapport with potential new ones, the administration of the operation is fitted in. This includes some, marketing and directories, article writing, recruitment, customer queries. Making sure all the kit and equipment is in the right place and managing the coaching teams schedules across the various commitments also takes a chunk of time. Things are made easier on that front with a scheduling application provided by S4K.
How is business in the current economic climate?
Whilst generally there is a lot of pressure on school budgets the monies for sports has increased. With the pressure on from OFSTED for school  to meet their academic targets the time set aside for lesson planning and preparation (PPA) is a big opportunity to provide support. The increase in the Sports Premium has doubled with the advent of the Sugar Tax and this also future proofs the schools market. On the nurseries front there is a lot of emphasis in childcare for working parents and this market has expanded out of all recognition over the last few years. 
Even with the general tightness of economic conditions parents are increasingly aware of the need to help their children develop health active lifestyles and get them into sports early. This is a trend that will continue and, in our territory, we have had a very good response from parents.
What advice would you have for others considering an S4K Network Partner in this sector?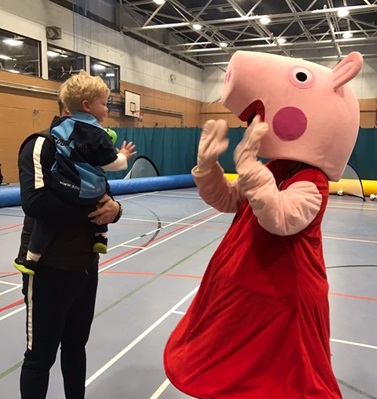 I would take a detailed look at the S4K product range and compare the quality against the competition. Nowhere is there any organisation in the UK or elsewhere that has such detailed curriculum and progress monitoring. We are truly revolutionizing children's sport and each service line follows the same rigorous method.  If you can build a passion for the product and The S4K Way, everything else will fall into place.
Go into due diligence with enthusiasm and ask to have a chat with other Network Partners and pay a visit to a venue to see the coaches in action. From the start I would work on the S4K Business Planning process and focus on the growth levers such as coaches, venues and marketing.  
As the network is building quickly, I would put a deposit on your preferred territory as they are going quick, then put some rigorous consideration before going to due diligence. Then just go for it!
How do you see the future of your business?
We have now built a strong foundation including the brand in our territory and a very good and deep coaching squad. We can now expand the number and range of classes we run for children and their parents. The schools and nursery programs will continue to expand during the week. At the weekends, in addition to Football Coaching, we are already delivering popular S4K Rugby Classes for kids and S4K Dance Classes and the coming months we will be adding Cricket, Golf and Tennis to our program. We are opening new venues in Lymm and Fearnhead and we are confident we shall be making a big contribution to bringing healthy sporty lifestyles to the Children of Warrington and Cheshire.