Meet The Team
Steve Jones
CEO & Co-Founder
Steve is the original investor, majority shareholder and the joint vision holder of S4K along with his Co-Founder Dr Mark Gould. Steve brings a wealth of business management, service industry, sporting and education expertise, he is a published author and has a number of firsts in service industry.

Steve has three parts to his career, firstly working for British Airways and Avis in brand, customer marketing and sales positions, secondly in IT Consulting for Accenture and more latterly as an advisor to major blue chips such as Sainsbury, American Express, BT and Virgin on their customer service and product growth strategy. Steve brings expertise in business strategy, brand development, service definition, organisational process, customer relationship management, operating franchise networks, customer experience, systems and technology. He has had extensive experience managing a national Franchise Network and brings all that blue chip experience into the S4K Business System.

Steve provides executive leadership coupled with a passion for children's sport and educational development. Steve has two children, is the former Chairman of Windsor Tennis Club, has played football at a decent level (he thinks) and enjoys watching Everton Football Club win occasionally.

You will find Steve passionately talking to coaches, parents and their children about all things S4K at skills classes and events. He is passionate about building the vision of S4K, with Mark and the S4K leadership team, as the biggest brand in children's sport and education both here in the UK and abroad.
Dr Mark Gould
COO & Co-Founder
Mark as well as running the business operations is a Co-Founder, major shareholder and joint vision holder of S4K. Mark brings immense qualities of vison, integrity and passion for building the S4K brand, a real talent for customer experience and operational and business build capabilities.

He is the fulcrum of the S4K operation bringing his natural talent and expertise in people management, operations, product development, process, systems and technology. Mark's PhD in Psychology has been invaluable in developing connectivity to children and parents through product design, experience and entertainment. His commitment to driving quality into everything S4K does is unrivalled in the sports and education market.

Mark follows another Merseyside club that play in red and have won a few trophies. He loves his music, plays guitar, sings and entertains friends and audiences everywhere with his own brand of musical renditions.
Charisse Tregear
Membership Manager
Charisse is a talented customer service leader, with great charisma and empathy for customers. She joined S4K as a support coach and has blossomed into a lead coach before making the transition into customer service and the membership management of the business. Charisse provides all of the taster and new member communications and liaises with parents about their membership, payments and all customer service feedback.

Charisse has a natural passion for customer process and developing administration and support processes. She is responsible for managing our procedures and relationship with our payment partners. Her role also supports the Venues and Regional Managers with organisation, reporting and analysis, ensuring the day to administration of the company is well managed.

As a Psychology graduate majoring in child psychology, she brings a lot of people skills to the executive team. Charisse is an amazing asset for the business and embodies the culture and brand values of S4K to anyone who she comes into connection with. She also has the accolade of scoring the best goal ever in our parent vs coaches charity match!
James Porter
Head of Schools & Nurseries
James was the founder of ActivKids, which was acquired and integrated into S4K in January 2015. James is a visionary in children's natural exercise and developed his own company and unique product offering under the ActivKids brand before joining forces with S4K.

James is a charming intellectual and leader who has a passion for developing children's health, sporting exercise, physical and psychological development. As an ambassador for the S4K Schools Program, he brings a wealth of education system, network, contacts and know how.

The ActivKids programme developed by James evolved from its launch in 2002 to become a nationwide natural exercise programme, delivered in schools, nurseries and children's centres throughout the South East of England. James also delivered training workshops throughout England to childcare and teaching professionals, inspiring them to teach children's fitness and exercise classes in their own settings.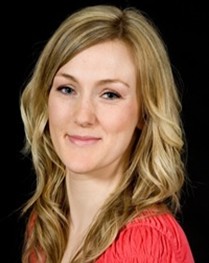 Marie Willoughby
Head of Dance
Marie is a multi-talented sports entertainer and has the accolade of being the only S4K coach ever to achieve 100% in her 219 point Venue Audit! She is a good footballer, a passionate dance teacher and has developed a wonderful "S4K Dance Academy" experience which is getting rave reviews.

Probably the most caring, funny and fun loving member of the team, Marie's professionalism, communication and sheer quality of the product she designs and delivers is unmatched anywhere in the industry.

In her spare time she is often found organising hen parties and bridesmaids for her vast range of friends, and she now dreads having to choose who her bridesmaids will be whenever she gets hitched!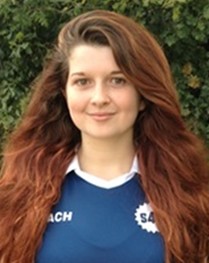 Bethany Squire
Head of Camps
Bethany heads up the design, development and operations of the S4K Camps program. Bethany is the youngest member of the Management Team and has the most energy! Often you will receive emails from here in the dead on night as she showcases her amazing stamina and appetite for S4K development. She is very creative and full of energy and commitment to the highest standards. Bethany has an acute sense of process and rigour which defies here tender years.
Adam Beckett
Head of Football Club
Adam was one of the first coaches of S4K leading several venues and contributing huge energy, presence and bringing a great rapport with parents and children alike. He leads the S4K Football Club Program including elite 121 coaching, friendly fixtures, league entries, parental coordination, tournaments, events and coaching programs. Adam is recognised as having great presence and charisma, takes most of the S4K training and has more stamina than heard of stallions(we were paid to say that.)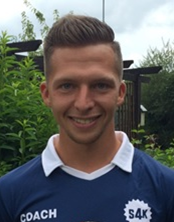 James Collins
Parties | Gala Sports
James Collins is our talented Head of Birthday Parties and Gala Sports. James set up his own company, Surrey Sports Parties, and succeeded in creating a fantastic name for quality and service among families in the area. The organisation was recognised as an expert authority in the area by Google and James bolted SSP into Sport4Kids in September 2015. James is innovative, analytical and thorough in his approach to ensuring that children have fun, are entertained and learn during their time with us. James has a specialist interest in "unique" sports including archery, fencing, gymnastics, soft polo and futsal. This interest has led to S4K rolling out our "Gala Sports" programme.